We present the new section "The Roommates" dedicated to the world of furniture.
Cantiere Galli Design expands the service offered to designers through consultancy and the sale of furniture. It is a choice that stems from the now consolidated desire to take care of the project, completely, to support the designer in the careful choice and in selection of the furniture, an integral and extremely significant part of the wider architectural project.
Today we are talking about Cappellini's "Thinking Man's Chair".
One of Jasper Morrison's first projects, which will mark the beginning of a successful career, the "thinker chair" made its prototype debut at a fair in Japan in the mid-1980s. A project evidently projected towards the future but with references to the modernist tradition, its clear inspiration, as evidenced by the use of the metal tubular typical of the chairs of the early years of the last century. Apparently it may seem an elaborate and complex project, in reality it is extremely essential and with a great personality.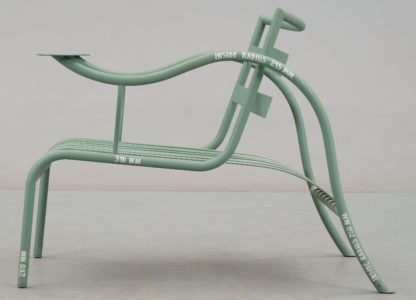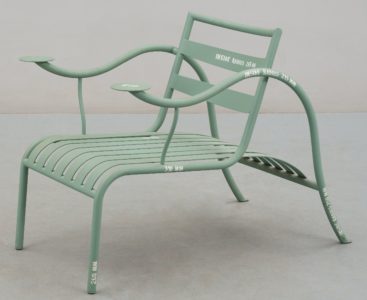 The use of the sinuous line immediately catches the eye, this playful movement of the tubular strongly outlines the character of the armchair, with a precise reference to garden furniture. Structure and functionality blend harmoniously in a continuous sequence of arches. The metal tube forms the structure of the armchair, the flat metal elements instead make up the supporting parts of the body: the seat and the backrest. Some details such as the small trays at the ends of the armrests add a bizarre connotation to the extravagant armchair. These elements, useful for resting glasses and bottles while sitting, accompany the user during his "reflection activity" to which the session is dedicated.
For the reference to traditional garden furniture and the material in which it is made, the Thinking Man's Chair is suitable for indoor and outdoor use, it is available in painted metal, in the colors green, dark gray, terracotta and chalk white. The terracotta version is also available in the version with the notes written in chalk. These scribbled notes on the legs and armrests are the dimensions and the radii of curvature of the various parts, and scientifically describe the shape of the armchair. It is a detail that summarizes all of Jasper Morrison's work, that is, the desire to always communicate, transferring it directly to the project, the handmade component of the product.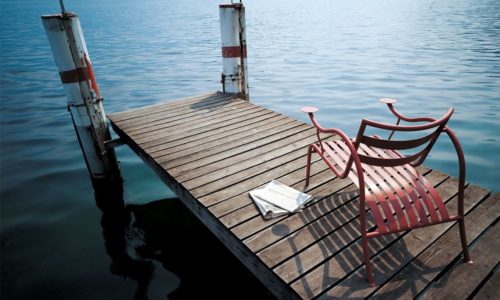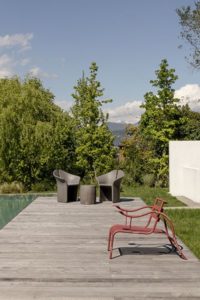 Since 1988 Thinking Man's Chair has been produced by Cappellini.