We present the new section "The Roommates" dedicated to the world of furniture.
Cantiere Galli Design expands the service offered to designers through consultancy and the sale of furniture. It is a choice that stems from the now consolidated desire to take care of the project, completely, to support the designer in the careful choice and in selection of the furniture, an integral and extremely significant part of the wider architectural project.
Today we talk about " Chaise Tout Bois, designed by Jean Prouvè " produced by Vitra.
Architect and designer, Jean Prouvè during his career has had the opportunity to experiment with different areas of the project, from the architectural to the structural one, to then arrive at industrial design and furniture design. Its philosophy is based on the concept that "there is no difference between the construction of a piece of furniture and a property". All his work was built on this logic, made up of small architectures!
In close collaboration with the Prouvé family, Vitra began in 2002 to publish re-editions of the great French architect's projects.
Chaise Tout Bois is the only Prouvè chair made entirely of wood. It is an example of design in which form obviously follows function. The characterizing parts of the Chais are the rear components which in a single element are legs and backrest. At the point of transition between the backrest and the seat, where the weight of the load of the human anatomy is greater, the section of these elements increases, then tapering downwards. This section profile is a distinctive feature of Prouvè's style, it is often found in his projects, both for furniture and for architecture.
After an initial period of production completely in wood, the Chaise Tout Bois was replaced by a removable version in metal and wood, which was then supplanted by Model n ° 305, also combining a metal base with a seat and a wooden back, now known as the Standard chair. The current version of the Chaise Tout Bois is produced by Vitra and corresponds to one of Jean Prouvé's design variants of 1941, it is an accurate product of craftsmanship, its construction does not even require a screw!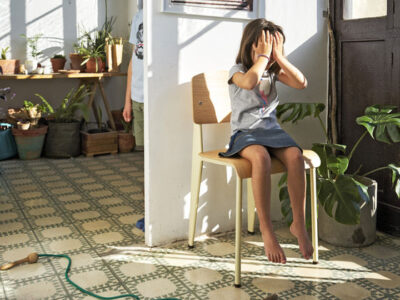 Due to its contemporary aesthetic it is a timeless chair suitable for different contexts, it is classic, natural and resistant.
The painting is done without solvents, the woods from which the wood comes are FSC® certified, therefore coming from forests managed in compliance with the cycles of Nature and according to reforestation policies.
It is available in the light oak or dark stained oak version.