The English company Kast Concrete Basin was born fifteen years in Sheffield, in the heart of the United Kingdom, when the founder, Tim Bayes, a graduate of Fine Arts in London, began to investigate concrete and its use in interior architecture.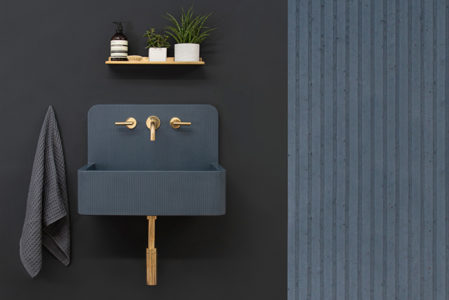 Concrete is a unique material that combines the organic characteristics of natural stone with the ability to be cast in any shape. This "liquid stone" is resistant, durable, aesthetically pure and therefore an ideal material also for internal surfaces.
The constant deepening on the project combined with years of careful research and development in the manufacturing sector, have led to the growth and success of a company so sought after by architects and designers. The Kast team is continually perfecting the shapes, blends, finishes and surface colors of the washbasins, the company is now able to offer a range of durable products with a very original variety.
The Kast series of concrete basins for washstands has been designed to take advantage of the unique modeling properties of the material, in fact it offers surprising and sophisticated shapes that can also be customized in size, style and color. The color palette is harmonious, well balanced and composed of twenty eight colors; each washbasin is made to order for maximum product customization, a unique opportunity for the designer to create unique and exclusive solutions.
https://kastconcretebasins.com/